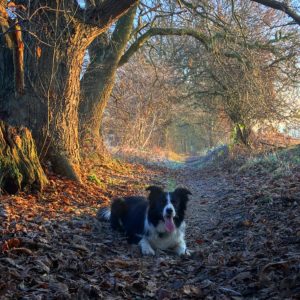 There are few better holiday areas for dogs than Norfolk. Norfolk is without doubt one of the most dog friendly places to visit in the UK. With amazing dog friendly Norfolk beaches, (miles of vast expanse of sand to run wild on), incredible heathlands with views towards to the sea, and dense woodland with incredible smells, don't even think about leaving your dog behind!
Hoste Barn has so many all year round dog-friendly beaches ideal for letting your four-legged friends off the lead just 20 minutes away. There are short and long circular walks in woodland and open countryside straight from the Hoste Barn.
Dogs are more than welcome on the seal trip boats that head out to the Blakeney Point area, and this is a must visit day out for you : especially in November and December, when the seal pups are around.
Norfolk hosts a number of shows that are perfect for dogs, including the Sandringham Game & Country Fair, Holkham Country Fair and the Deepdale Outdoor & Wildlife Festival and on the doorstep the Aylsham agricultural Show.
One of the most enjoyable things to do whilst on holiday is eating out in quaint country pubs so head to one of the many dog friendly pubs in the North Norfolk area. There are many local pubs are happy to welcome dog.
www.thebarkingbugle.co.uk  is a great resource for all things Doggy especially useful with respect to latest on dog friendly attractions and beaches.