Gym
The Shed is the new gym in the converted stables next to the barn. It has some excellent fitness and exercise equipment. Within the gym the equipment includes: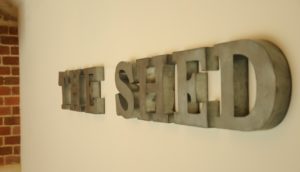 a concept 2 E rowing machine with card facility.
a cross trainer with varied programmes.
a turbo trainer that you can install your own road bike on rainy days.
a varied set of free weights, pull-up bar and exercise mats.
To improve the experience there is full surround sound music with iPod connection, a DVD player for films and exercise DVD's, and a TV with free-view.
You will need to have an introduction to the gym before continuing on your own during your stay.
To arrange the induction for the gym just tick the box on the booking form.