After a long lockdown Hoste Barn is now preparing to re-open for the Spring. We had some amazing snow a few weeks ago which has now all melted. The cleaners are in as we speak doing a full 'deep clean' for the new season. We are also just about to have our annual Tourist Board Inspection so it is all hands on deck to have everything ready for our first guests.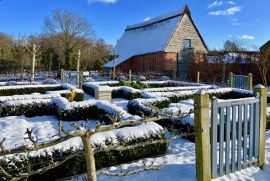 Spring has already arrived at Hoste Barn with snowdrops everywhere and the daffodils starting to raise their heads. Since last year we have a new thatched roof looking very splendid. We also have a new puppy. A sable border collie who is super friendly, seen here on the Weavers way.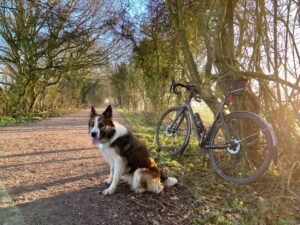 There are new signposted walks from the door of Hoste Barn all the way to the Weavers Way. This wonderful old railway track has recently been resurfaced and is a very popular long distance walking route as well as great for gravel bike riding.
For the cyclist, Norfolk is just wonderful at this time of year with clear bright cold skies. Dress up warm, get out early and you will have a truly magic experience.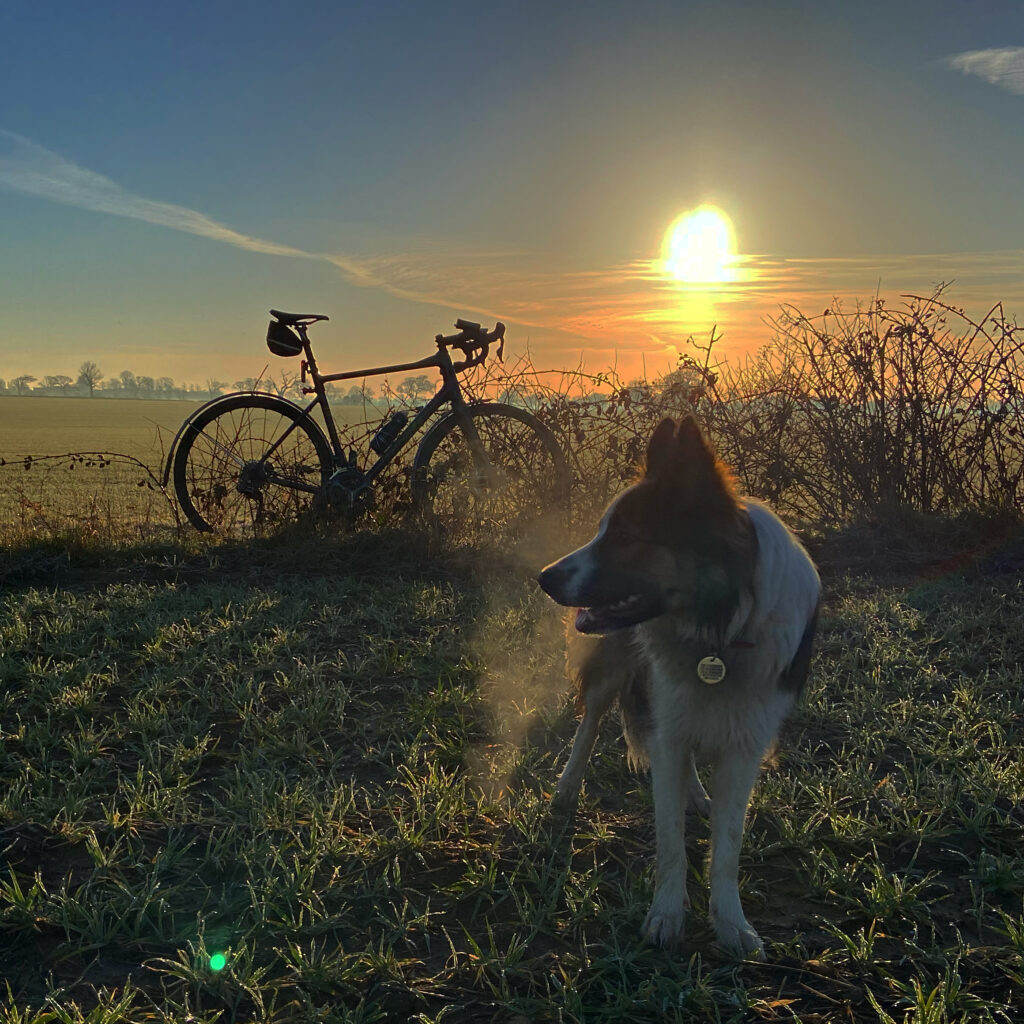 Although we are already quite full for the year we still have some availability in April so if you are tempted have a look and come and join us at Hoste Barn.